Have You Installed Your Car Seat Correctly?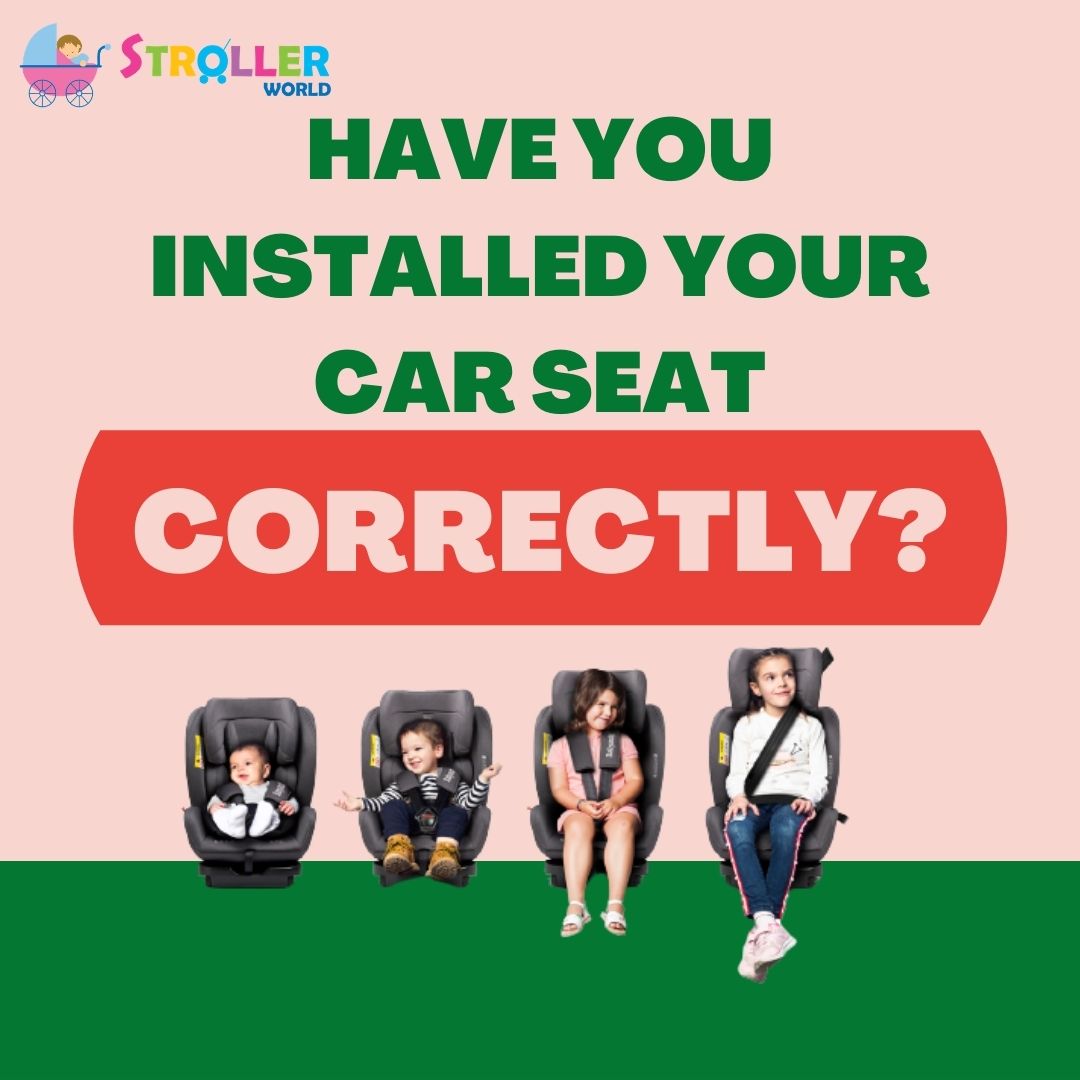 During a crash, being buckled up helps ensures your safety
During a crash, being buckled up helps ensures your safety, however, babies and children up to preteens are too small to be safe with just a seatbelt, therefore, car seat are used to protect the safety of their child in any vehicle. It is also important for car seats to be installed correctly as if not, the effectiveness will be severely limited. Let's be responsible parents and put our precious one(s) in a car seat installed correctly to prevent any unwanted tragedy.
Babies and pre-teens can be categorized into 4 groups, Group 0+, 1, 2 and 3. Group 0+ is suitable for 0-13kg, Group 1 applies to 9-18kg children, Group 2 is suitable for 15-25kg and Group 3 suits 22-36kg children.
Group 0+: Infant car seats should always be installed in the rear facing way in the back of a car. A small baby is only protected when in a rear-facing seat because the back of the safety seat will cradle the baby's head, neck and torso in a crash. Babies under 1 have weaker necks, thus aren't strong enough to support their head in a crash. Hence, car seats play a crucial role in protecting babies in the event of a crash or sudden brake.
Group 1: A child can travel in an ECE R44/04 approved car seat facing forward once they are 9kg, which is approximately age nine months. However, don't be too fast to switch. We encourage parents to increase the duration of putting the baby in the rear facing position in the car seat, preferably until 2 years old or at least when your baby can walk independently by themselves.
Group 2: At this stage, children can sit up straight and their spines can hold them back during a crash, hence high-back booster seats are most suitable for toddlers in this group. High-back boosters can protect children during a crash with its free backrest design, as it reduces the impact of the crash. Note that only a high back booster is suitable at this stage, not just any boosters. If you need help distinguishing between the two, please come to Stroller World to pick the best car seat for your child.
Group 3: Backless booster seats protect children who are too big for a car seat but still too small for seat belts. It reduces the risk of serious injury by 45% compared to seat belts alone. According to ECE R44/04 regulations and Malaysia law, children must sit on a car seat until they reach 135cm or 36kg before they can sit with only seatbelts.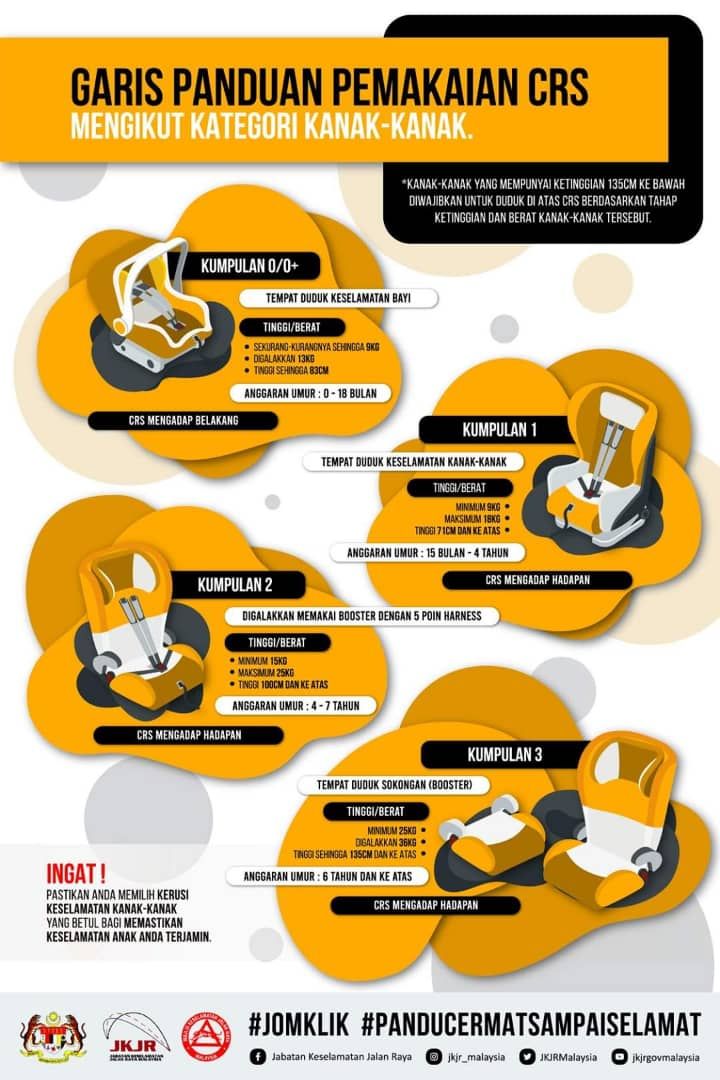 For any inquiries, feel free to contact us at 03-80824716 or 010-3555992, we are ready to help. We wish every papa and mama-to-be a great parenting journey ahead.